A lot of people worry about outdoor pollution and how it does damage to our health. But air quality inside our homes can also be quite polluted. Things like appliances, furniture, and home building materials are actually sources of air contaminants. Some people turn to aerosol disinfectants thinking it would make indoor air quality better.
But at times this does more harm than good. A lot of these spray and aerosol fresheners contain hazardous chemicals like Volatile Organic Compounds, Formaldehyde, Pthalates, and others. Exposure to large amounts of such chemicals can eventually be harmful in the long run.
Plus, sprays alone aren't enough to keep the air free of pollution since they aren't able to filter out the tiny debris in the air that can be inhaled. Activities like cooking and opening windows can actually add to the tiny particles going around the air within our homes.
Thankfully, there are a lot of ways to help solve indoor air pollution. Here's our list of things and devices to keep the air in your home clean and fresh:
1. Air Purifiers
Air contaminants such as dust, bacteria and chemicals can be taken care of by using air purifiers. There are a number of options now when it comes to air purifiers. From small gadgets that use water as a filter, to more complex appliances that makes use of higher technology, there is a device that matches your needs.
Sirena Twister Air Purifier
The Sirena Twister Air Purifier uses water to filter out dust and allergens from the air. Adding a few drops of antibacterial essential oils to the mixture also decreases the presence of bacteria in the air. This helps deodorize rooms making air quality fresher and cleaner. The device is elegantly designed so it can also be a nice, decorative piece in your home. The small, compact design can be placed virtually anywhere in the house.
Air Purifiers with HEPA Filters
HEPA stands for High Efficiency Particulate Air. The filter can trap in 99.7% of particulates sized .3 microns or larger. Some filters can even accommodate smaller than 0.3 microns but that is the standard for the tests done to certify HEPA filters. That means hair, dust, allergens, bacteria and some viruses can be trapped within the HEPA filters if they fit the size.
Samsung Cube Air Purifier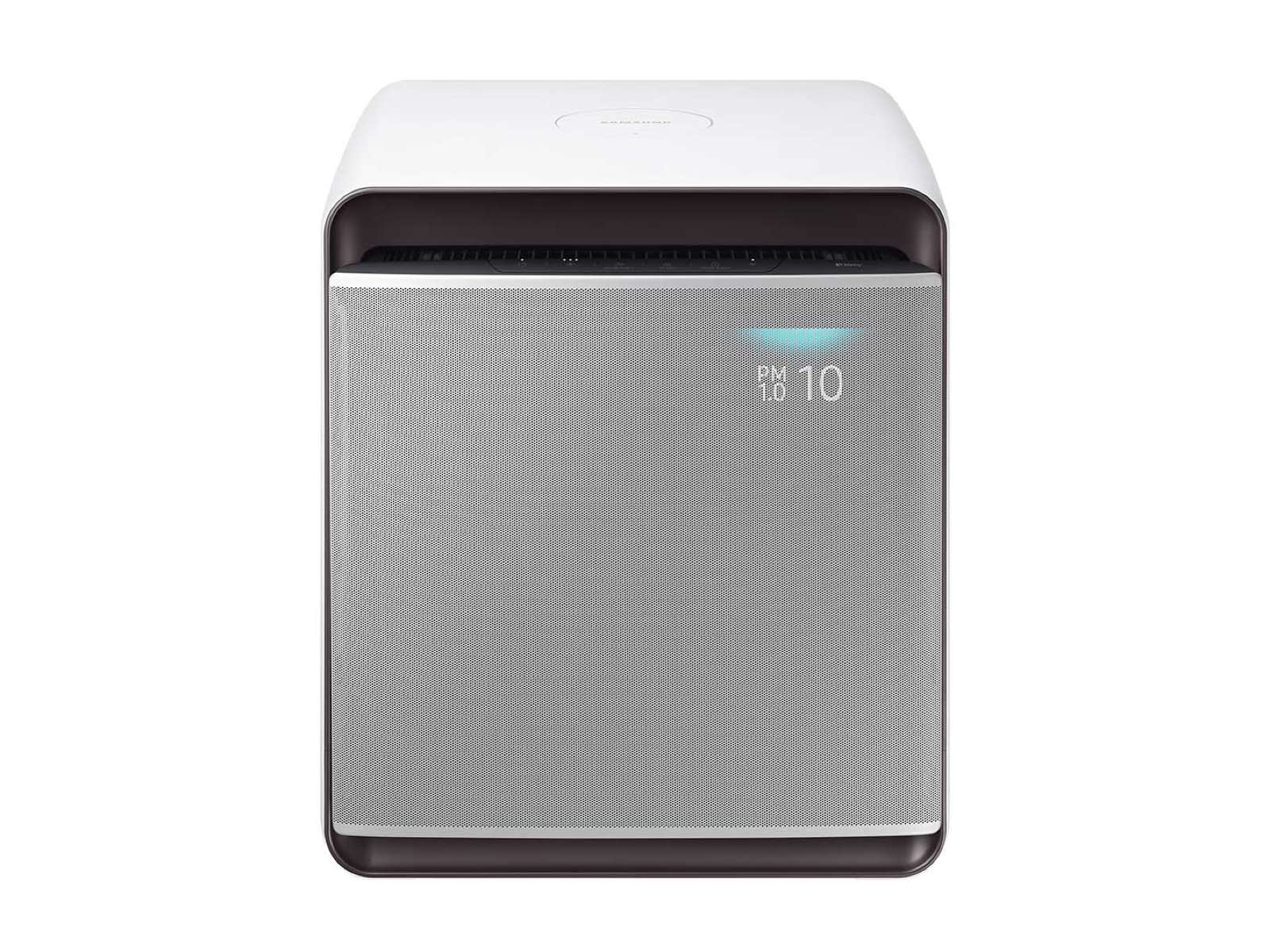 One of the best-selling air purifiers that come with a 3-layered True HEPA Filter is the Samsung Cube Air Purifier. It can cover rooms as large as 345 sq. ft. The purifier is also free from hazardous ozone. It is wind-free so it doesn't send out a cold draft into the room. Another plus is that it barely makes a sound.
The Samsung Cube has a sleek design that can be stacked to increase filtering capacity. The filter can last about a year even when used 24/7. The cube can be WiFi enabled so you can receive alerts when it's time to replace the filters.
LEVOIT Air Purifier H13 True HEPA Air Purifiers
Another air purifier that comes with True HEPA Filters is the Levoit Air Purifier H13. It is also silent and Ozone-free with a long life span. We recommend this one for smaller spaces as it comes in almost half the size of the Samsung Cube. This is ideal for rooms smaller than 215 sq. ft.
Dyson Pure Hot + Cool
If you want an air purifier that can also improve air temperature, take a look at the Dyson Pure Hot + Cool. It's amazing technology from Dyson that projects clean and smooth airflow with the help of True HEPA filters. You can tweak the settings to produce air temperature from moderate to warm. The basic fan setting can cool you down and the warmer setting can quickly heat up your space. The device also has oscillation and speed settings with a sleep timer for better energy efficiency.
2. Vacuum Cleaners
Dirt, dust and hair are common players in air pollution. They get trapped in things like curtains, carpets, furniture and tiny corners. A great way to lessen the debris in air is to use vacuum cleaners to lift off hair and small particles. The problem with old versions of the vacuum cleaner is that they are bulky and heavy. This makes it exhausting to use. Plus, it takes up a lot of storage. Good thing we now have more compact and easy-to-use vacuum cleaners. We found two great products that make cleaning easier and more convenient.
iRobot Roomba 675 Robot Vacuum
Technology has done tremendous things to help us keep our homes healthy and clean. The iRobot Roomba is a navigating vacuum cleaner that can get into tiny corners and beneath furniture. The device also connects to WiFi and pairs with Alexa and Google so you can control, schedule and monitor cleaning sessions. It also has patented sensors that alert iRobot to focus on high concentration areas in your home. Plus, it's actually entertaining to watch the Roomba go around the house.
LG Cordzero A9 Ultimate
For areas that are elevated like curtains, top shelves and other high surfaces, the LG Cordzero is your friend. Besides being cordless, the stick is also detachable making it easy to use on mattresses and furniture. It has an easy, single touch controller for easier handling.
Cleaning is also a breeze with removable filters that are easy to maintain. The cleaner is powered by rechargeable batteries so you are not constrained to electric plugs when cleaning around the house.
3. Air-Purifying House Plants
House plants such as spider plants, bamboo palms, aloe vera and more are proven to improve air quality within homes. It is the most natural way to filter out air impurities and it's also a nice addition to decorate your homes with. A new method and device has been developed to further the efficacy of the filtering properties of plants.
Plant Air Purifier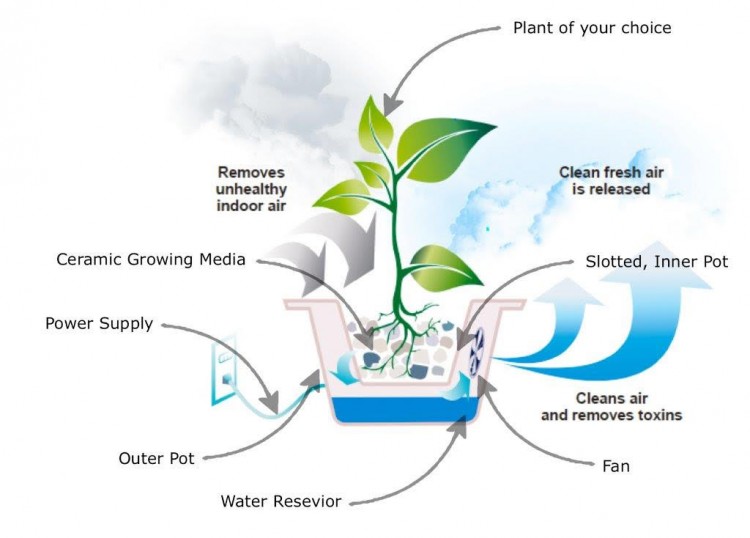 The Plant Air Purifier makes use of hydroculture through its planter design. The design of the planter consists of a perforated inner part that absorbs moisture from an outer reservoir. The reservoir holds enough water for a week. A fan within the planter ventilates the system. Once the water runs low, a switch in the reservoir turns off the fan.
The process pulls air down through the soil where air pollutants are captured and held by activated carbon to later be processed through the roots and is eventually utilized as a food source for the plant. It makes taking care of house plants easier while the air quality within the space benefits in the process. All you have to do is water the plant periodically.
Conclusion
Cleanliness is a virtue, it is good for us physically, mentally and spiritually. Although it is important not to overdo it, keeping your home and surroundings clean is essential for a healthy and vibrant lifestyle. These items will hopefully help you in achieving that!
Our main goal is to share insights and knowledge that help infuse your life with joy and relaxation. In other words, TrueRelaxations is a digital magazine dedicated to your supreme wellbeing.