It's true that most modern travelers' most urgent question upon arriving at their destination is, "What's the wi-fi password?". Yet, there is a growing movement of people seeking the opposite  on their vacation—an escape from modern technology. Hence, they intentionally choose hotels situated in remote pockets of the planet sans phone or wi-fi signals.
How many hours a day do you spend on your phone and/or computer? When was the last time you spent a day offline, much less a week? Our adoration of technology has integrated our every waking moment, to a fault. As a result, intentionally unplugging and disconnecting is more medicinal for the soul than ever.
Some 96% of Americans own a cell phone, and the average user touches their phone 2,617 times a day. People are looking for ways to sever ties with their electronics, at least on vacation.
Want to Do a Digital Detox?
While taking a break from technology doesn't have to mean flying halfway around the world, far-flung digital detox resorts are all the rage for good reason. These beautiful, remote destinations empower you to let go of your need for constant connectivity and embrace the real world—the natural world. Check out our curated list of 10 amazing places around the world where you can enjoy a rejuvenating analog holiday.
1. Tierra Patagonia, Chile
Tierra Patagonia sits on a bluff at the edge of Lake Sarmiento, within the Torres del Paine National Park in Patagonia, a UNESCO biosphere reserve. Uniting luxury and adventure, this beautiful all-inclusive Chilean resort blends into the landscape. Neither TVs, phones nor wi-fi are available beyond the common areas. You'll have to make do with the emerald lakes, abundant wildlife and stunning mountain vistas. The property's 39 rooms can be booked between November to May, so guests can avoid the extreme winter weather in this mountainous region of the southern hemisphere.
2. Albergo Il Monastero, Ischia, Italy
Located on the Bay of Naples, Ischia is home to the picturesque Albergo Il Monastero. Housed in a former monastery within a 16th-century Aragonese castle, this hotel's stylish communal spaces are wonderful for a digital detox. The decor is a blend of Mediterranean minimalism and bold contemporary artwork. The bedrooms are renovated monks' cells. They retain a modest and meditative aura with terracotta tiling and simple hardwood furniture. Although there is wi-fi, it does not reach the rooms. Thus, connectivity is limited to the courtyards and public spaces. In lieu scrolling, contemplate the breathtaking views of Ischia and its coastline.
3. Fabriken Furillen, Gotland, Sweden
The remote peninsula of Furillen is home to a unique hotel. Accessible only by boat or plane, and a 45 km drive, Fabriken Furillen is a masterpiece of sustainable design. Despite the stark exterior, the interior is warm and welcoming. Surrounded by craggy limestone formations and deserted beaches, the location is remote. Be sure to book the wi-fi-free and off-grid Hermit's Cabin. Borrow a bicycle from the hotel to explore the rugged landscape before savoring a farm-fresh meal at the hotel's restaurant.
4. Mumbo Island, Malawi
Tiny Mumbo Island is a pristine and deserted tropical island that has never been populated and is an entirely off-grid, green camp. It floats on the expansive waters of the Lake Malawi National Park. To get to this idyllic island, you must kayak for an hour across Lake Malawi from Cape Maclear, which is a four-hour drive from Lilongwe, the capital city. With a maze of massive underwater boulders, schools of colorful fish and clear water, the park offers excellent freshwater snorkeling and scuba diving.
5. Argoed Barns, Brecon Beacons, UK
Argoed Barns consists of three fantastic geodomes, or "bubble hotels." Originally designed to offer visitors a refuge from city life, these domes are wi-fi free zones. Instead of staring at your screen, take in the sweeping views of the Brecon Beacons, Hay Bluff and the Black Mountains. Enjoy the lush pockets in the landscape on a hike, and enjoy a cool drink in the hot tub to top off your day of being gratefully disconnected from your devices.
6. Tagish Wilderness Lodge, Yukon, Canada

Luxury chalet Tagish Wilderness Lodge is a prime spot for viewing the northern lights. Venture into the wild northern territory to embrace solitude, simplicity and adventure. In Canada's Yukon, 80% of the territory is unspoiled wilderness—and entirely uninfected by the internet. If you're seeking both physical and mental space, you'll find them here.
7. 42 Acres, Somerset, UK
When you check into any of 42 Acres' expertly curated retreats, you'll voluntarily hand over your phone and laptop. After the initial withdrawal, you'll gladly settle in at this contemporary and luxurious retreat. Indulge in classes on yoga, foraging, meditation, breathwork, cooking and more. The absence of wi-fi empowers you to transform. If you're looking for specific dates and organized programs, 42 Acres is an ideal digital detox locale for you.
8. Deetjens Big Sur Inn, California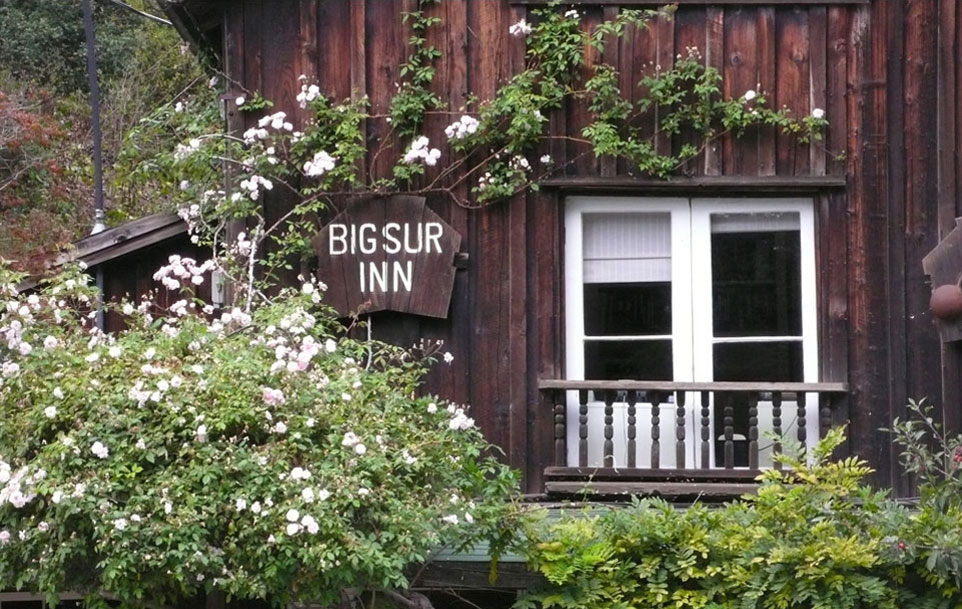 Deetjen's in Big Sur is a quirky, affordable and charming lodge. To match its 1930s and 40s architecture, Deetjen's opts not to offer wi-fi or phone service. The magical historic surroundings offer a true escape from 21st century trappings. Surrounded by soaring redwoods, Big Sur has long been a haven for musicians, artists, writers and all varieties of eccentrics. You'll adore the quirky art galleries, hip culinary scene, and picturesque coastal hiking trails. Get used to being offline and allow yourself to be infected by the creative spirit of this spectacular stretch of California coastline.
9. Hoanib Skeleton Coast Camp, Palmwag, Namibia
This wilderness camp in Namibia remains untainted by wi-fi. Hoanib Skeleton Coast Camp is a semi-futuristic tented camp that has won design awards. Its minimalist interiors bring a certain Zen style to your digital detox safari. A slew of shipwrecks and animal skulls and bones line the shore along this pristine bit of coastline. Elephants and rare desert lions of the Hoanib River Valley are the main attraction here.
10. El Silencio Lodge, Costa Rica
To enter El Silencio Lodge, you have to cross a rope bridge. If that peaks your interest, you'll love reconnecting with nature at this sustainable eco-lodge where TVs, phone signals and wi-fi are absent by design. El Silencio's 15 elevated wooden cabins are situated on an ample 500-acre section of Costa Rican jungle. Enjoy stunning views, hikes and wildlife. For the wild at heart, a wide array of activities are available, including ziplining, hikes through the cloud forest trails, wine tastings and visits to waterfalls or hot springs.
Conclusion
Don't just daydream of exiting the matrix. Going on retreat can be as simple as unplugging the wi-fi and stowing away your devices for a day, week or month. Enjoy your offline time, whether you spend it at one of the world's premier digital detox destinations or in the comfort of your own home.
Our main goal is to share insights and knowledge that help infuse your life with joy and relaxation. In other words, TrueRelaxations is a digital magazine dedicated to your supreme wellbeing.